Tuesday June 14, 2016. Delft University of Technology welcomed Mr. Frans Timmermans, First Vice- President of the European Commission and responsible for sustainable development and 'better regulation'. Mr. Timmermans was interested to learn about the latest ground-breaking innovations that are being developed, built and tested in the field of climate change and circular economy at TU Delft campus.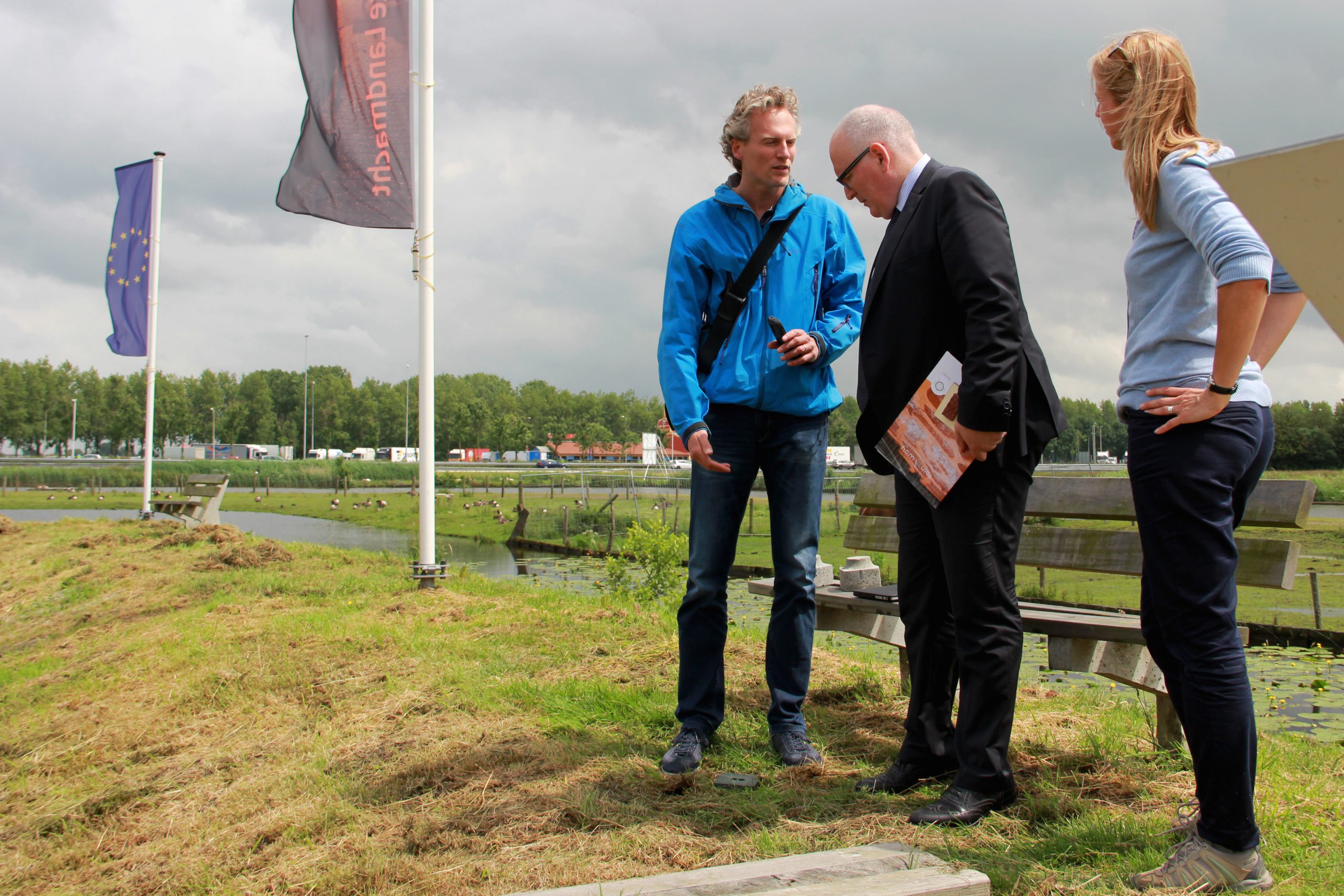 In his role as First Vice- President of the European Commission Mr. Timmermans is combining sustainable development with better regulation. "By joining all stakeholders in this process, including scientists, entrepreneurs and lawmakers, we can really accelerate the development of sustainable innovations. Inspiring projects such as the living labs of VPdelta and The Green Village at TU Delft campus can contribute to this sustainable transformation ."
The Green Village invited several young, inspiring and ambitious researchers, working on sustainable innovations, to present their work to the First Vice-President. These sustainable innovations could lead to new standards which can be explored more extensively in the living systems lab environment of The Green Village. It is the ambition of both The Green Village and the Leiden-Delft-Rotterdam based Sustainability Centre, to bring together scientists, businesses and lawmakers in order to accelerate these kinds of innovations. The researchers felt the warm support of Mr. Timmermans in their joint ambition to develop more sustainable solutions for today's most urgent challenges.
At Flood Proof Holland, one of the living labs of VPdelta, Mr. Timmermans visited several startups with innovative solutions for today's climate issues. Innovative temporary flood defences and special water retaining tiles were two of the exemplary solutions for flooding and resilient cities. Flooding is a major issue both national as well as global. In the past few weeks we have experienced the effects of climate change very nearby, causing 15 deadly casualties in Western-European countries and an economic impact of more than 3 billion euro. As a result of global population growth, urbanisation and climate change the pressure on vulnerable Delta areas is increasing. This trend calls for smart, affordable, effective and scalable solutions, beneficial to the Dutch economy.
The VPdelta program works on these solutions on a daily basis form the heart of the 'golden-triangle' in the region of South-West Holland. VPdelta collaborates with over 90 startups and innovative SMEs to facilitate them with the scale up of their research in 12 field labs.