Experts in building floating foundations on water
Using Flowfacts it is possible to monitor the water storage at all times, independent of where you are located at that moment; on a smartphone, tablet or computer. You will get insights on the fill factor, the rise and fall of water levels, different water levels in different locations (especially relevant in non-flat areas) and emptying time.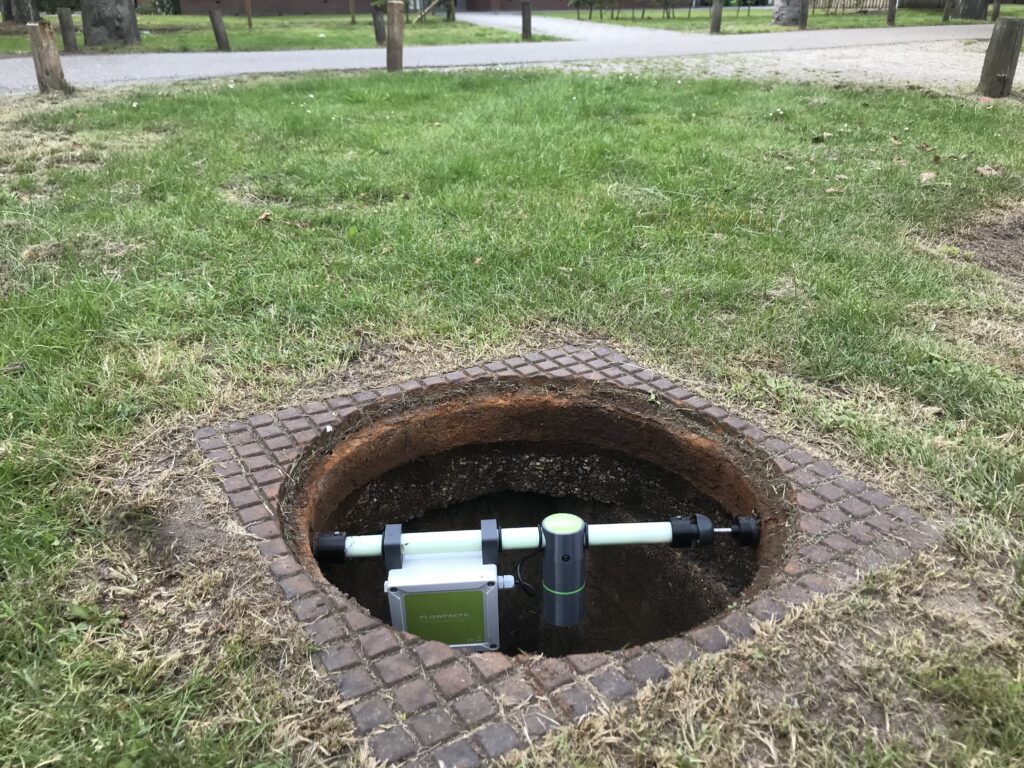 The measuring and communication modules are located in a … in or close to the water buffer and can function as a stand alone point of measurement, but can also be linked to the main modules. Besides this Flowfacts technology can measure the humidity and temperature of a street layer (flowsand) or a foundation for other trees and nature.